Toward a Future Pioneered with Sustainable Finance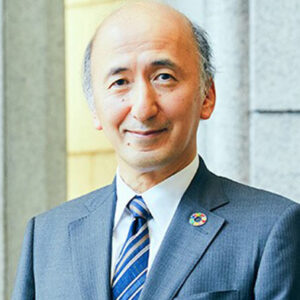 The Organization of Global Financial City Tokyo (FinCity.Tokyo) is Japan's first financial promotion body, which aims to make Tokyo a more attractive financial market and become one of the world's top international financial cities. Since its launch, the organization has carried out promotional activities in major financial cities around the world, such as London and New York, while engaging in work on widely disseminating information and conducting exchange events through public-private cooperation in order to revitalize the domestic financial ecosystem.
For Tokyo to continue growing sustainably, it is important to solve social issues through finance to carve out a future. For this purpose, it is essential for both financial institutions and individuals to deepen their understanding of sustainable finance. At the Tokyo Sustainable Finance Week, we will offer forums for financial institutions both from Japan and overseas, and financial seminars for members of the general public to help them better understand sustainable finance.
At the forums for financial institutions, leading experts in the field of sustainable finance will provide a wide range of up-to-date information. The seminars for the public will help participants deepen their understanding of sustainable finance that can be practiced by individuals. We plan to offer programs that will assist more and more people and institutions in making progress and getting clues in their lives and work. A free "hybrid" seminar that can be joined both in person and remotely will also be held, so we hope you will come and join.
Hiroshi Nakaso
Chairman, Organization of Global Financial City Tokyo (FinCity.Tokyo)