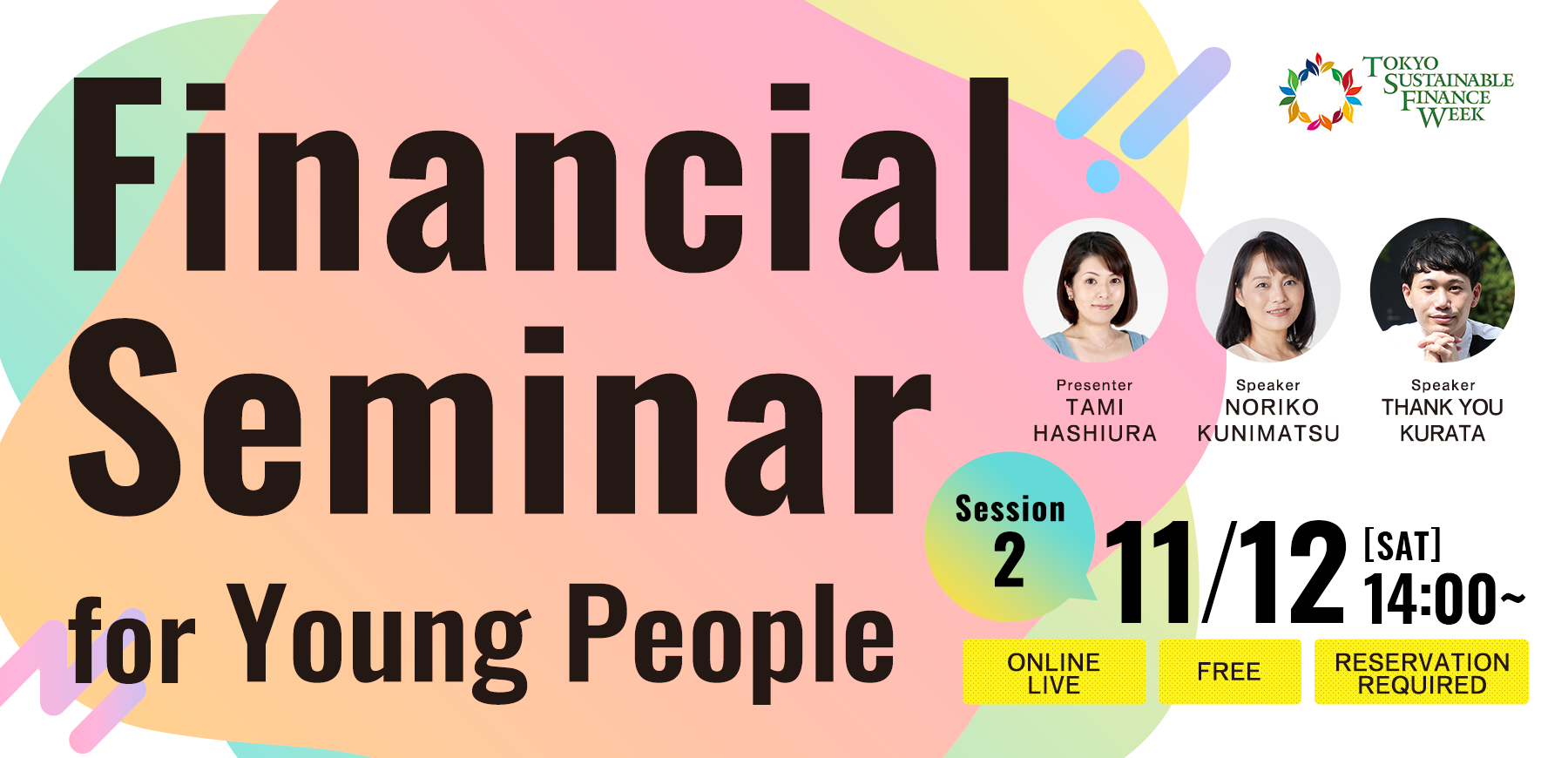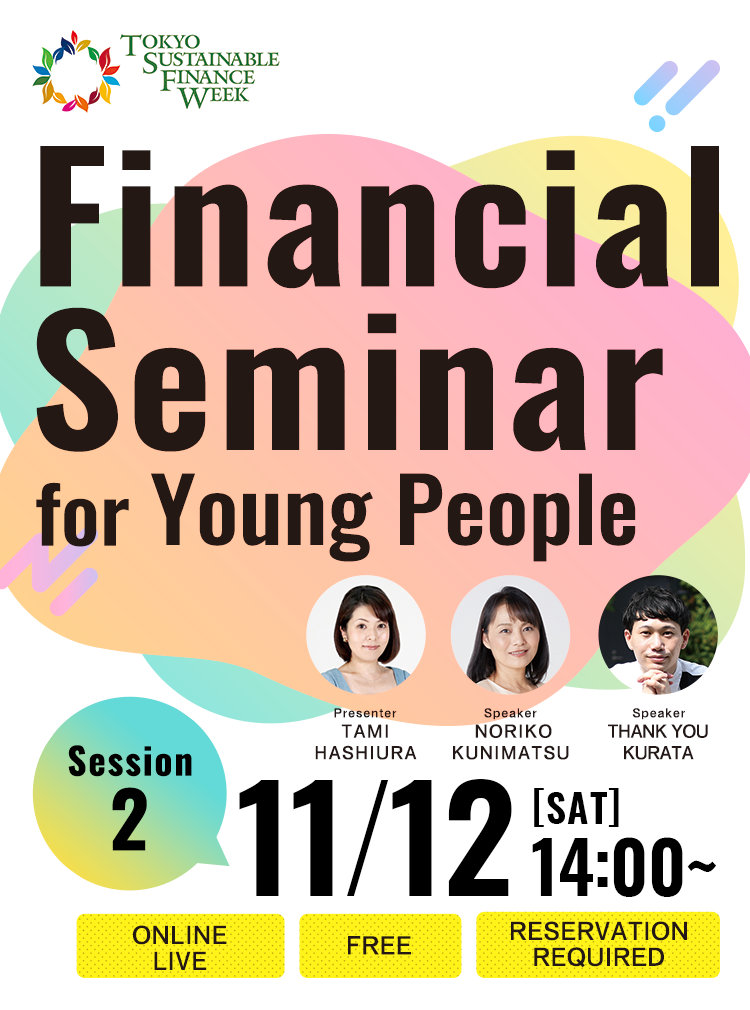 This seminar is presented only in Japanese.
Financial Seminar for Young People―Session2
Event Outline
Financial Seminar for Young People  is a three-part seminar series aimed towards young workers and university students who want to learn the basics of family budget management and asset building and to put them into practice. Session 2 will focus on the topic of "money meetings" and provide knowledge about family budget management, fintech and cashless payment. This seminar consists of two sections. In Section 1, financial planner Noriko Kunimatsu will talk about "the concept of family budget management." In Section 2, Thankyou Kurata, a former taxation bureau employee and currently a certified financial planner and comedian, will deliver a speech titled "Increase your financial literacy!" The facilitator Tami Hashiura, a freelance announcer and a certified financial planner, will guide the program in an easy-to-understand manner for beginners.
*This seminar will be open to all people.
Date and time

Saturday, November 12, 2022, from 2:00 PM to 4:00 PM (JST)

Distribution

Live online video streaming
*An e-mail including the URL link to view the live stream online will be sent to individuals who have applied for this seminar.

Capacity

There is no upper limit to the number of participants.

Participation fee

Free
Session2 Theme: Open your "money meetings"!
Recommended for those who
want to learn the basics of family budget management
have worries and questions on how to keep track of daily income and expenditure
want to review their current family budgets for future life events and asset building
have heard of cashless payment and fintech, but have minimal understanding of such
You can learn
the concept of family budget management and its significance
the knowledge about credit cards and loans
the basic knowledge of fintech and fintech services available in daily life
Program
Presenter:Freelance announcer Tami Hashiura
14:00~

Lecture:"the topic of 'money meetings'"(45min)
【Instructor】CEO of FPQ Inc. Noriko Kunimatsu

14:45~

Discussion(15min)
Noriko Kunimatsu, Tami Hashiura

15:00~

Lecture:"Increase your financial literacy!"(45min)
【Instructor】Comedian : ThankYou Kurata

15:45~

Discussion(15min)
ThankYou Kurata, Tami Hashiura
Speaker
Presenter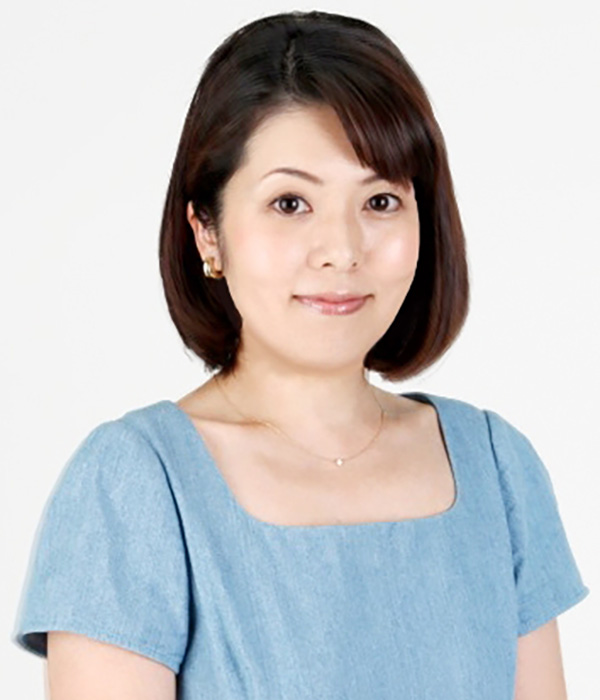 Tami Hashiura
Freelance announcer

As a freelance announcer, Hashiura currently works as a facilitator and news anchor in different genres. She enjoys "stock" trading as a hobby, which gave her an advantage in getting a securities broker representative license and expanding her activities in the field of economics. She also holds a financial planner license, eco-test certificate, as well as a dietary life advisor and financial knowledge instructor licenses.
Instructor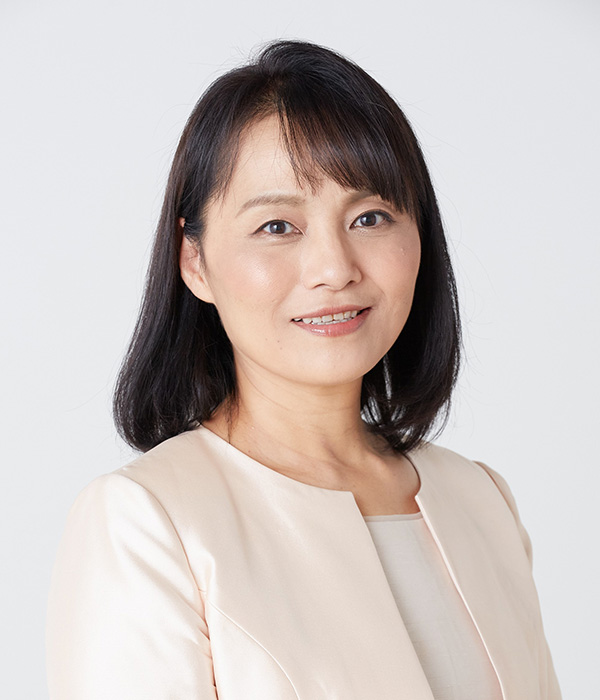 Noriko Kunimatsu
CEO of FPQ Inc. 1st grade Certified Skilled Professional of Financial Planning, CFP®

After entering university, Kunimatsu had to become completely financially independent due to family reasons. Through supporting herself with many part-time jobs and a scholarship, she graduated from university and found work.
This experience made her feel strongly about the importance of information regarding "money" in her teens. She also felt that encountering people who can provide useful information can determine the direction of one's life, bringing herself to become "a person who can provide information that helps others." This enthusiasm formed the basis for her current profession as a financial planner. While working at a consulting-affiliated accounting firm, she acquired her financial planner license and began working independently. Her experience as a professional financial planner spans 28 years.
Kunimatsu is a practical financial planner, and provides advisory services for company employees, corporate managers, doctors and wealthy individuals in their 20s to 90s. Based on such service, she continues to disseminate money-related information through seminar lectures at government agencies, universities and companies as well as newspapers, magazines, websites and other media.
Instructor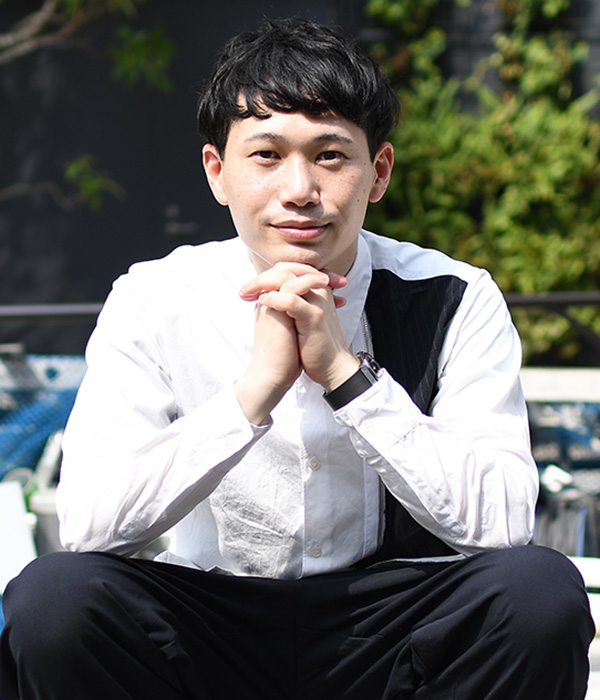 ThankYou Kurata
ex-regional taxation bureau officer, Comedian,FP

After graduating from university, Kurata joined the Tokyo Regional Taxation Bureau. He was involved in corporate tax investigations before leaving office and joining Yoshimoto Kogyo's entertainer training school New Star Creation (NSC) to become a comedian. While appearing in the media and giving lectures, he works as a volunteer giving tax classes to children and passing out tax-based board games. His favorite word is "tax hike."
Contact information
Seminar Secretariat, Financial Market Information Div, Jiji Press
E-mail:mk-seminar@jiji.co.jp