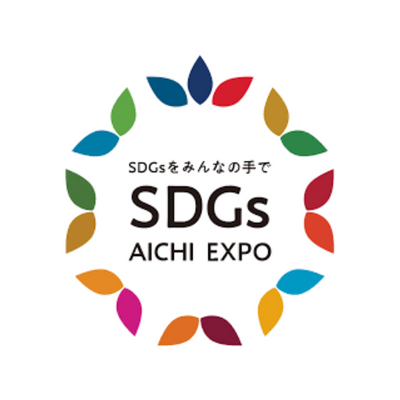 Relation event
event date : 6~8 October 2022
SDGs AICHI EXPO 2022
Event Outline
SDGs AICHI EXPO 2022, the third SDGs AICHI EXPO, will promote more concrete partnerships among various actors and generations, with the main objective of realizing "Aichi Partnership for Future Co-Creation" to solve international and regional issues.

Towards 2030, it is necessary to solve various issues facing the region in an integrated manner with the environment as a starting point, and to simultaneously realize all social themes such as a decarbonized society, a recycling-oriented society, a society in harmony with nature, and a diverse society under the partnership.

SDGs AICHI EXPO2022 is a rare event that brings together multiple actors and generations, including companies, local governments, NPOs, schools and universities, and aims to co-create new partnerships for the future that are appropriate for the SDG era.
Organizer

SDGs AICHI EXPO Executive Committee

Date and time

6~8 October 2022 10:00~17:00(JST)

Event type

Hybrid (Onsite, Online)

Check out the links below for more details
Contact information
SDGs AICHI EXPO Executive Committee
Tel:052-971-6233(Weekday 10:00〜17:00)
E-mail:info@sdgs-aichi.com